There is a new Mega Kit now on sale at K-Joi Studios called Going with the Tide. In my part of the collab, I used photos taken by me from our Carribean cruise from Grand Cayman, Belize, Cozumel and Honduras in December 2008 for background paper and I extracted my passport.
There is a LOT of FUN in the water or at the beach that this kit can scrap. This is perfect for the picnic at the beach, a walk along in the sand, for children building sand castles, for the surfers catching waves, for the divers and snorkeling crowd, for swimming, vacationing, and so many more fun beach or water activities!!
This mega kit contains a total of 130+ items! There are 50 papers, 79 elements, and 1 complete lowercase alpha! The papers are all jpg files and are 12x12 and 300dpi resolution. The elements are all 300ppi resolution png files. The elements include 11 wordarts, 10 frames, 5 seashells, 5 brads, 4 ribbons, 3 eyelets, 3 wave borders, 3 tags, 2 seaweed, 2 flowers, 2 sea turtles, 2 mermaids, 2 picture postcards, 2 pair of sunglasses, 2 pair of sandals, 2 beach towels, 2 overlays, 1 whale shark, 1 pair of dolphins, 1 starfish, 1 octopus, 1 string of shells, 1 small bubble cluster, 1 sea horse, 1 swim mask, 1 snorkel, 1 swim fins, 1 jellyfish, 1 HANG TEN border, 1 sand castle, 1 stamp, 1 bottle and 1 clouds element. You can get it in the store at K-Joi Studios.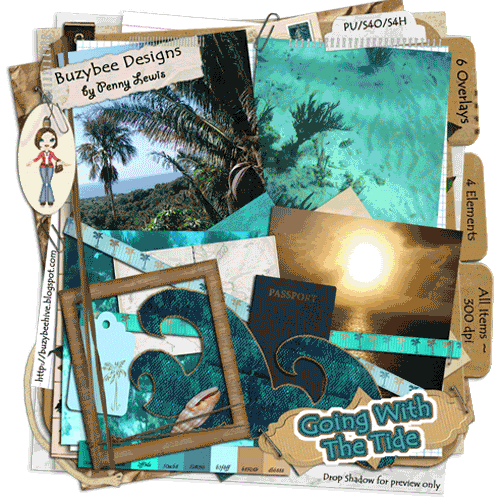 K-Joi Studios also has a New MARCH COMMERCIAL USE MEGA COLLAB now available in the store.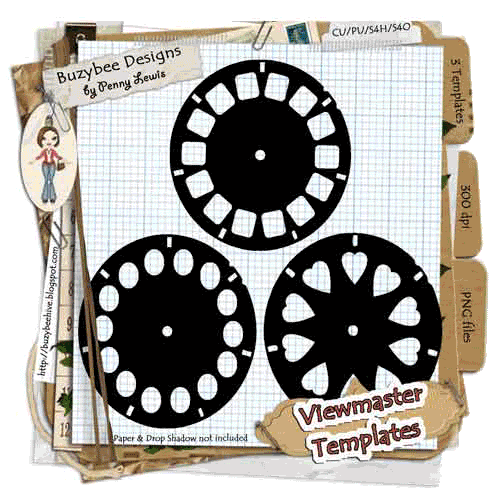 Now for the freebie!!!. Here is a Monday freebie for you all. It is the commercial use Passport submitted me, BuzyBee Designs by Penny Lewis. Remember this will only be available for a week. So get it while it's free after that it will be for sale in the store.
Download
<--LINK EXPIRED